Thanks to all who have contributed their talents to the recording and to those who provided information for this website.
The New Welcome Hill and Stone County High singers were multi-tracked at the historic Stone County Court House, Wiggins, Mississippi. that was originally intended, when built in 1917, to be as much a cultural as a legal center. The main courtroom is a beautiful sounding space that has rarely, if ever, been used for recording.  
Lewis says that "It's a great place to record voices. Warm and sonorous. Everyone at the Court House was so helpful and welcoming. The singers were a delight to work with and produced great sounds. It was a tremendous experience.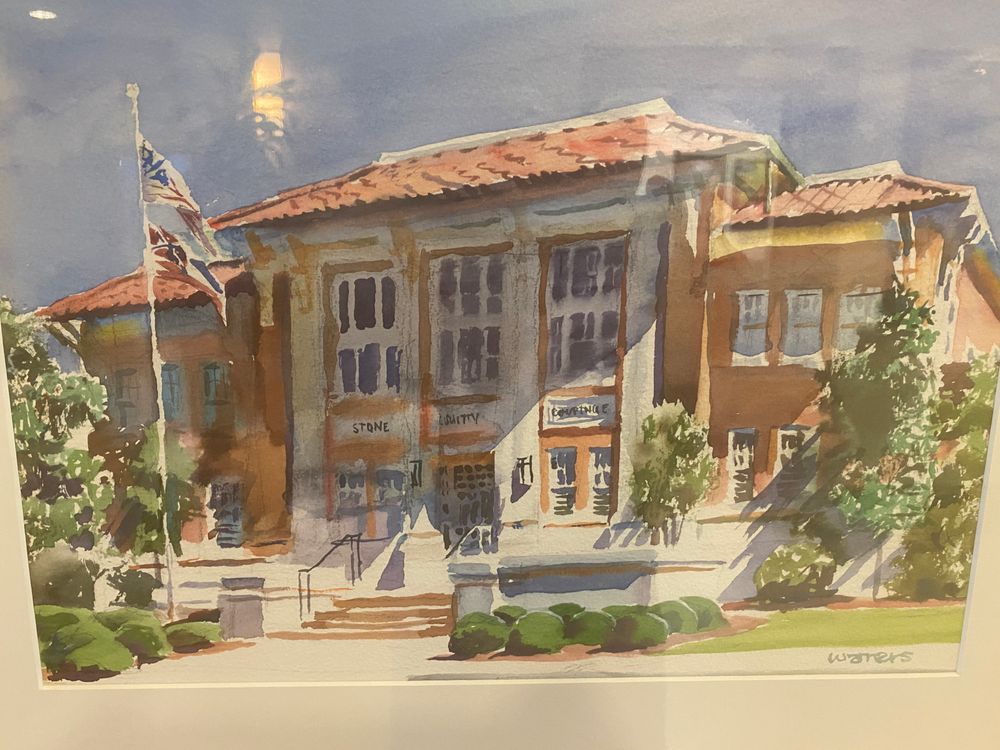 New Welcome Hill Baptist Church 
The Welcome Hill Baptist Church was established in 1903 when a traveling evangelist named Rev. C. L. Carlton organized a small group of devoted Baptist worshippers in the Western part of Wiggins.  After Welcome Hill was founded, the A. M. E. Methodist Church and Welcome Hill took turns using the local school for their religious services.   
At that time most of the citizens of Wiggins worked for a sawmill owned by Fink Bine Lumber Company. It was this facility that donated the land for the church, the cemetery, and also donated the lumber to build the first church.  
The church building was completed and dedicated on March 18, 1904. There were about fifty (50) members present for the first service.   
Over the past 117 years there has been many pastors. For the last twenty-five (25) years the church has been under the leadership of Pastor Timothy D. Monroe, with a membership of approximately 300.